Full Name: Yoshio Watanabe
Age: 14
Guild: Fairy Tail
Guildmark: It is located at his stomach.
Pet?: None
Likes: Fighting with other people, Drinking soda, and breaking things.
Dislikes: Rich people, Hard Work, and School staff.
Siblings: None
Type of Power (ex: Transformation Magic, Celestial mage, dragon slayer, Armor etc): Yoshio is a re-equip magic user like Erza. He can re-equip his current clothes to different kinds of armors with different uses and effects. He can also re-equip any kind of weapon that he would like to use. Yoshio often uses his axe rather than his other weapons. He only uses his armor when he's in danger or wants to finish the battle quickly.
Special Features: Yoshio is fast and strong because he trains everyday.
Psychological description: Yoshio is a mean, destructive, and isn't scared from anything. He doesn't care about what happens to people or things when he does bad things like beat them up or vandalize buildings or destroy some things. He doesn't care about what people say about him. He just do things that's reckless. He drinks his soda 5 times a day. Sometimes he becomes careless and forgets to do stuff. He only does missions with big rewards. He is picky about things. He sometimes care about his guildmates and other people but that only happens rarely.
Physical description: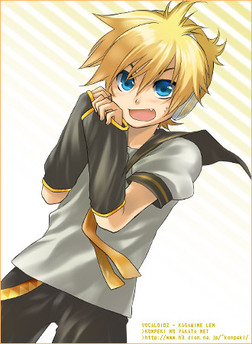 Describe your past (your background): When Yoshio was born in Magnolia Town on October 1. His family was a middle class family and he was the only child. Yoshio's mom was a mage. His mom told his father not to tell Yoshio that she was a mage. Of course, Yoshio was already a mage because of his mom. His mom was a re-equip magic user. Yoshio has many friends in the neighborhood and they always play on the playground. When he was 3, He was left by his mom because of his fathers so called "Girlfriend" so basically, his father was cheating on his mother. Yoshio was still young and didn't know what to do. So what he did was he just waited and waited for something good to happen.
When he turned 12, He finally knew what happened. He knew that his father was cheating on his mother. Yoshio is living at his father's house but he hates his father and because of that incident, He became a rebel. When he does something bad, He doesn't care if he breaks anything or hurting someone... but he never got caught. He is always causing trouble around the town by breaking some, lightposts, beating up some gangs, etc. When he gets home, His father always scold him because of his attitude. His father told him not to beat people up, destroy things, vandalize a random persons property, and be rude to old people. Yoshio only pretends that he's listening in times like that.
One day, he was walking down the stairs and saw his father talking on the phone. He listened carefully to know who it was and his father was speaking to his mother. Yoshio was surprised. He then walks slowly near his father and tries to listen harder. He knows that if he gets caught, He'll be punished by his father but he doesn't care at all. He just wants to listen to what his parents are talking about. He was shocked from what he heard. His mother told his father if he didn't told him yet that he's a mage. He asked his father if it was true, but his father did not say anything. Yoshio slammed his hand on the wall facing his father closely in the face and asked him once again. He could sense that his father was scared because of his reaction and he's sweating so hard. His father finally spilled it out. He told Yoshio that his mother was a mage and his mother was a re-equip magic user. Yoshio kept quiet for a while and after a while he grinned. Yoshio whispered to himself that he could use those powers for evil purposes but first he should master it. He then left his father and wen to his room.
After 2 weeks, He now found out how to use this unusual power. In those 2 weeks, He spent his time researching about re-equip magic and he finally found out how it works. When you're a re-equip magic user, You can equip any weapon or armor of your choice. He grabbed his bag pack which is filled with food, clothes, and money. He left the house and didn't even say anything to his father. He decided to take on a journey around Magnolia. He used a bike to go to the mountains and the reason on why he's doing this is because he needs to master his magic.